CONNECTING PEOPLE WITH THEIR IRISH ROOTS
Benefits of Becoming a member
The Irish Family History Society (IFHS) is a voluntary non-profit making organisation, established in 1984. We are based in Ireland, but open to anyone who is interested in looking to trace their Irish roots, wherever in the world they are based.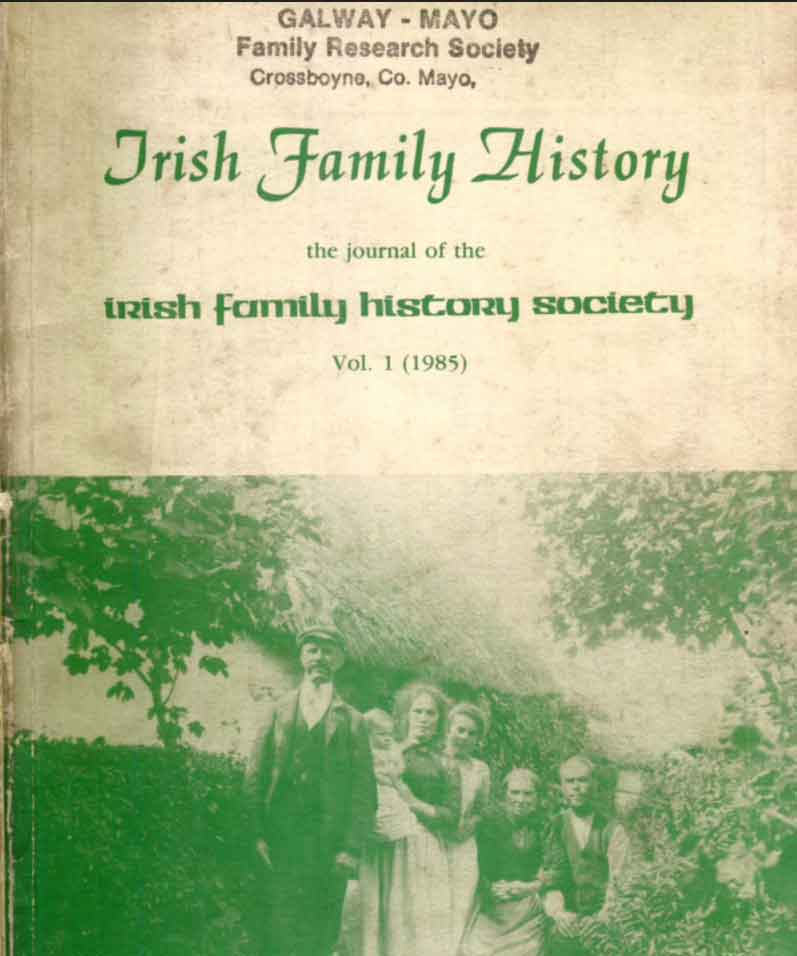 Since 1985 the Society has every year published the "Irish Family History Journal", covering a wide range of topics.
Members can download digital versions of older issues of our Journal from the Members' Area of our website, both older and newer versions can also be bought on this website (unless the edition is sold out).
We also publish twice a year a Society News Sheet with useful tips and updates for those researching their own Irish ancestry.
The Society organises regular lectures to help its members with their own research. 
If provided by the presenters, the handouts used during the lectures are available to download in the member's area. 
In 2023 we organised a series of six lectures on all the main archives and resources for research. These were hosted by Kieran Jordan. Below you can read some of the feedback we received:
"The lecture was most interesting and informative."
 

"Thank you to Kieran, and to the Society for making this available."

 

"There is a lovely warm and friendly atmosphere at the meeting, which is very welcoming."

  

"Many thanks to Kieran for today's lecture which again was most helpful and interesting."

 

"You create a lovely friendly and relaxed atmosphere, which adds to the event."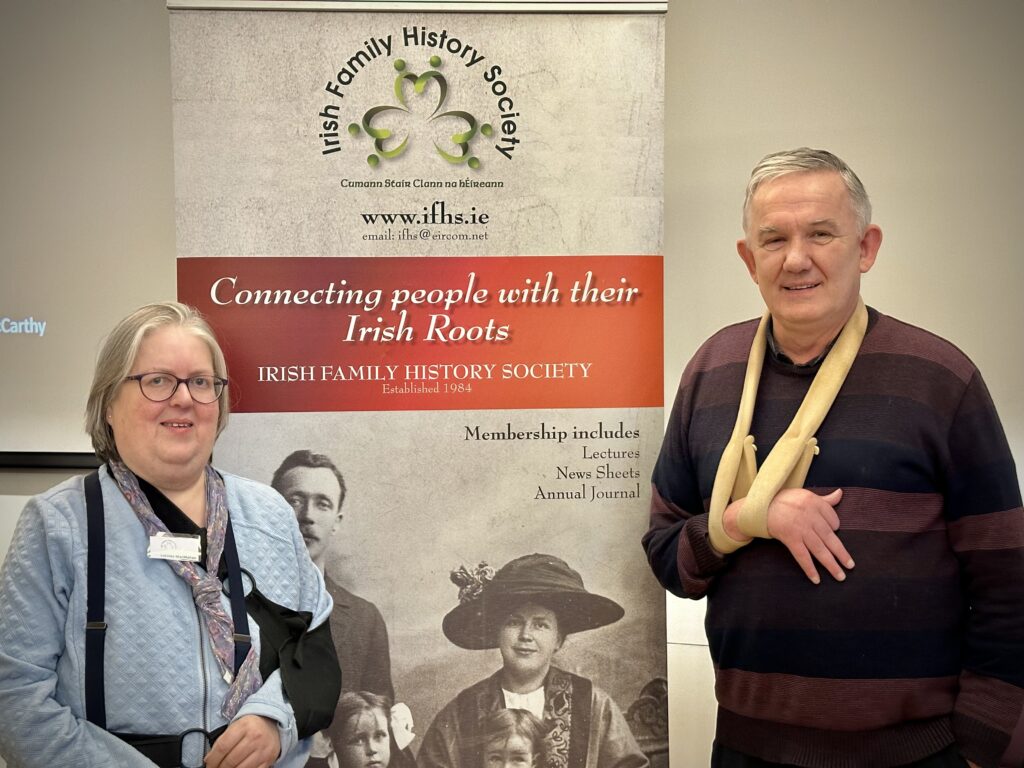 In November 2023 we returned to our annual in-person Day of Lectures. Some pictures of this day can be found below. Click on the picture to learn more about our speakers. 
In addition, the IFHS organises regular visits to Archives and Libraries so our members can find out about resources available in them. The picture is from our 2023 visit to Tailte Eireann, the new state agency formed by the merger of the Property Registration Authority, the Valuation Office and Ordnance Survey Ireland.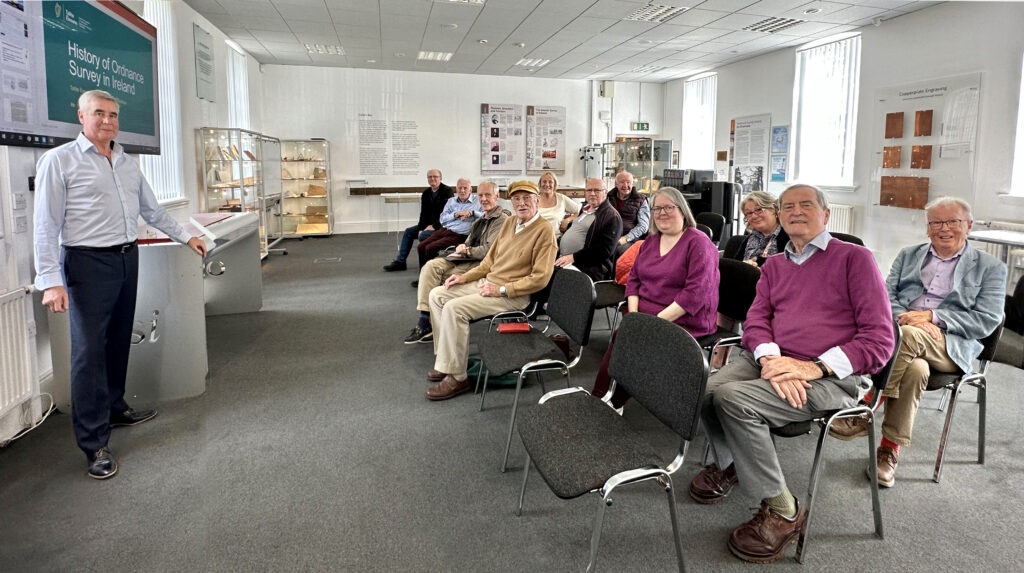 For only €25 you can become a member and get access to our Lectures, Outings, Lecture Handouts, News Sheets,  Journals archive as well as useful information and links. And you can avail of a 25% discount on an Irish Newspaper Archives subscription, normally €149 per year.
Connect with your irish roots
Become a Member
25% Discount to the Irish Newspaper Archives
You can purchase our Journals from our website for only €8/€6 per issue (older Journals €3) plus postage.