CONNECTING PEOPLE WITH THEIR IRISH ROOTS
Benefits of Becoming a member
The Irish Family History Society is delighted to present to its members a series of six online lectures on making the best use of key online sources for researching your Irish Family History.
This is a FREE series of six lectures, exclusively for members of the IFHS. The lectures will be presented via Zoom. PLEASE REGISTER YOUR INTEREST IN ATTENDING BY EMAILING info@ifhs.ie on or before Wednesday 27th September '23. A fresh Zoom link will issue to participants in advance of each week's lecture.
LECTURE 1: Getting Started. Saturday 30th September, at 2.30 p.m. Greenwich Mean
LECTURE 2: Census Records.  Saturday 7th October, at 2.30 p.m. Greenwich Mean Time (GMT)
LECTURE 3: Griffith's Valuation. Saturday 14th October, at 2.30 p.m. Greenwich Mean Time (GMT)
LECTURE 4: Civil Records. Saturday 21st October, at 2.30 p.m. Greenwich Mean Time (GMT)
LECTURE 5: Historic Maps. Saturday 4th November, at 2.30 p.m. Greenwich Mean Time (GMT)
LECTURE 6: Specialist Resources. Saturday 11th November, at 2.30 p.m. Greenwich Mean Time (GMT)
There will be an opportunity for questions and discussion at the end of each lecture.  Maximum duration of each session will be approximately one hour.
The Irish Family History Society (IFHS) is a voluntary non-profit making organisation, established in 1984. We are based in Ireland, but open to anyone who is interested in looking to trace their Irish roots, wherever in the world they are based.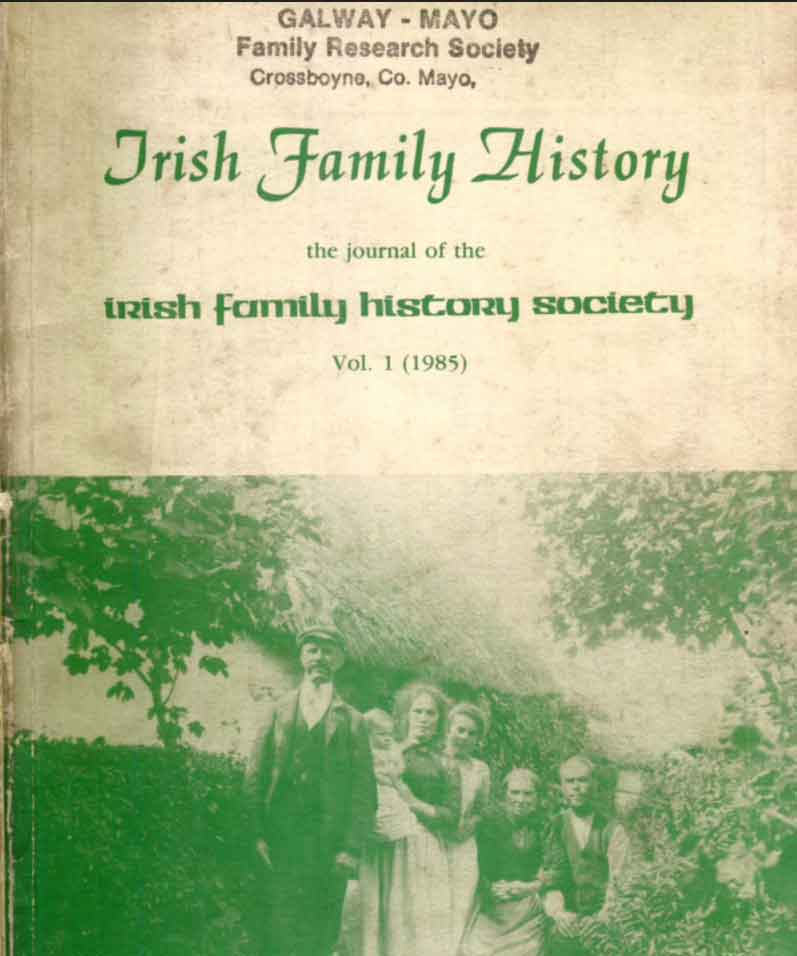 Since 1985 the Society has every year published the "Irish Family History Journal", covering a wide range of topics.
Members can download digital versions of older issues of our Journal from the Members' Area of our website.

We also publish twice a year a Society News Sheet with useful tips and updates for those researching their own Irish ancestry.
The IFHS hosts a number of Lectures every year, to help members with their own family history projects.
Handouts that were used during these lectures are again made available to our members to download from our website, if provided by the presenter.
In addition, the IFHS organises regular visits to Archives and Libraries so our members can find out about resources available in them. The picture is from our 2023 visit to Tailte Éireann, the new state agency fromed by the merger of the Property Registration Authority, the Valuation Office and Ordnance Survey Ireland.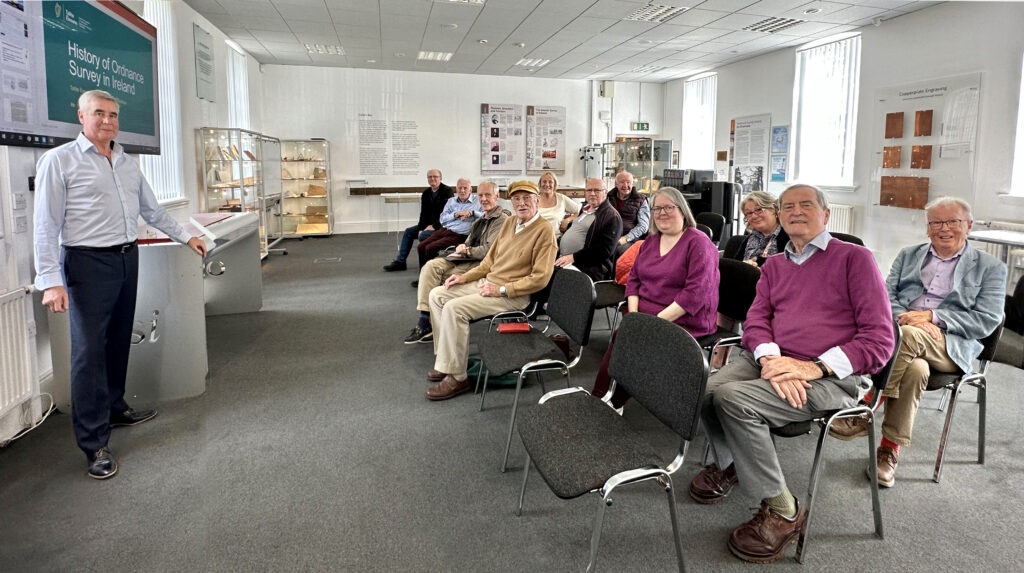 For only €25 you can become a member and get access to our Lectures, Outings, Lecture Handouts, News Sheets,  Journals archive as well as useful information and links. And you can avail of a 25% discount on an Irish Newspaper Archives subscription, normally €149 per year.
Connect with your irish roots
Become a Member
25% Discount to the Irish Newspaper Archives
You can purchase our Journals from our website for only €8/€6 per issue (older Journals €3) plus postage.