The objectives of the Irish Family History Society are:
To promote the study of Irish family history and genealogy.
To promote the preservation, security and accessibility of archival material.
To promote the recording of gravestone inscriptions.
To advise all those interested in seeking their Irish roots.
To encourage the repatriation of information from overseas on Irish emigrants.
To collaborate with and support other societies with similar aims.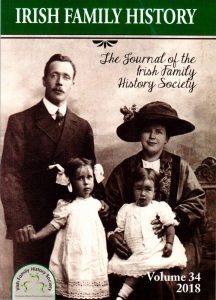 To pursue these objectives the Society undertakes a number of activities.
The Society publishes a Journal annually.
In addition, a News Sheet is issued each Spring and Autumn containing up-to-date Society information, members' queries, details of future activities and news from the world of Genealogy.
The IFHS arranges lectures and seminars which are normally held at the Dublin City Library and Archive, 138/144 Pearse St., Dublin 2.
The IFHS also organises regular 

visits to Archives and Libraries

 so our members can find out about resources available in them.

Annual General Meeting, followed by 2 guest speakers.
Members' Area on our website offers free access to Resources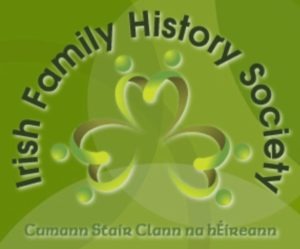 If you want to support us and/or avail of the benefits a Society Membership offers, you should join us.
Membership is only €25 per year.  And in addition to the above, a Society Membership entitles you to a 25% discount on  an Irish Newspaper Archive subscription, which is normally €149 per year.
To join us, please click the button below.