"Family Tree Memory Keeper" is a paperback from the editors of "Family Tree Magazine".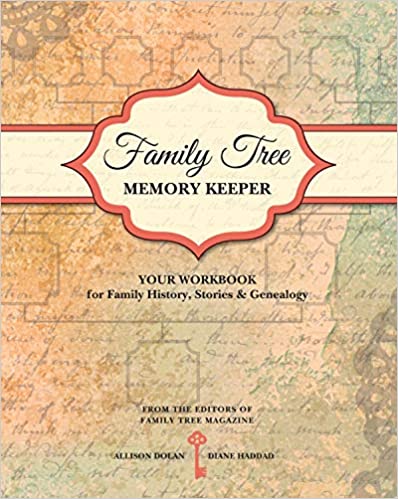 Produced in 2013, it is a workbook which makes it easy to record and organise your family history.
It will help you keep track of basic genealogy information including family records, family migrations and immigrations, newsworthy moments, and much more.
There are dozens of pages to fill in, tips for researching your family history, space for mounting photographs, and a comprehensive list of additional resources.
While some of the resources listed are of particular interest to UK and USA members, you will find useful links for Irish members in the members' section of the IFHS website.
You can order the "Family Tree Memory Keeper" workbook from Amazon.