The 38th Edition of our Irish Family History Magazine is out, and as usual, it is full of interesting articles.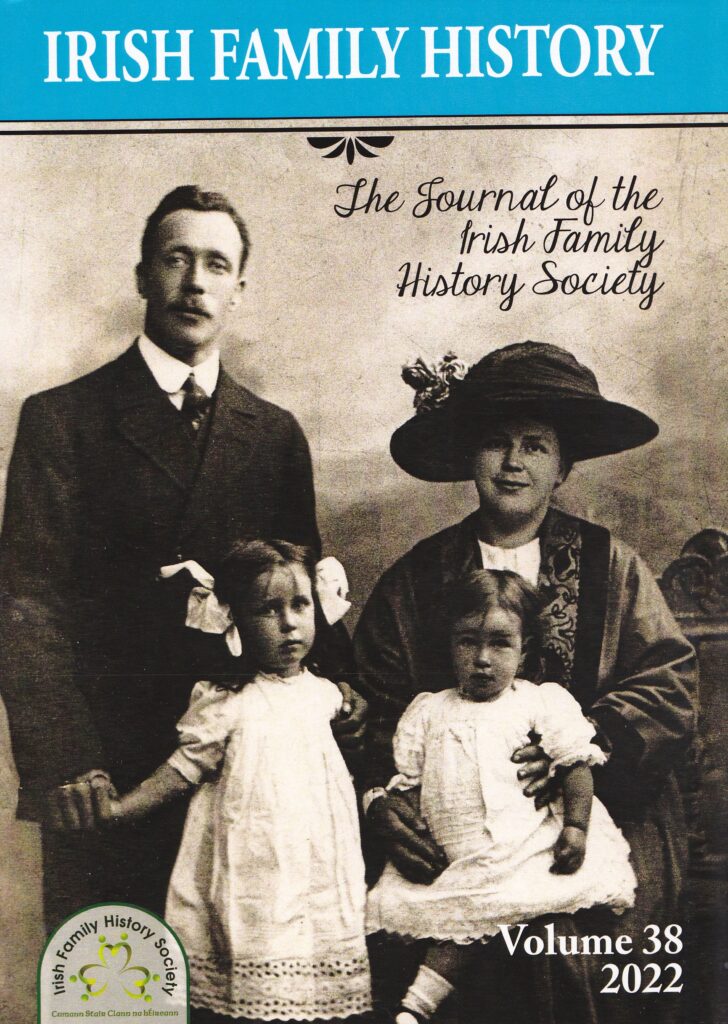 Editorial, Roy Atkinson, 6
Chairperson's Report, Noel Jenkins, 7
Patricia Moorhead Tribute, Joan Sharkey, 9
Research in Unexpected Placed, Patricia Phelan, 13
Thomas & Eliza (Extract), Stephen Lally, 21
It All Started With A Visit, Ann Coulter, 239
Murder Of A Clergyman, Geraldine O'Reilly, 31
On His Way, Michael O'Riordain, 43
Who Do You Think I am, Linda Tayler, 47
IrelandXO, Kieran Jordan & Denise O'Leary, 55
Matt & Collins, Martin O'Ceardubhain
Housename, Lucinda MacMahon, 63
Thomas & Eliza (Extract), Stephen Lally, 65
Tithes, Michael van Turnhout, 69
From Knock to Old St. Patrick's, Partricia Phelan, 77
"Stray Obituaries", Roy Atkinson, 83
Book Review, Lucinda Mac Mahon, 89
Members receive a copy free as part of their membership. If you are not a member, or like to have additional copies, please visit our shop on our website.